ABOUT US
BASED IN THE MIDLANDS,
STOCK LIQUIDATIONS

IS ONE OF THE LEADING STOCK CLEARANCE COMPANIES IN THE UK.

Stock Liquidations is a division of JPS Trading Services - a partnership that is established in Market Harborough, Leicestershire. We offer practical, profitable solutions to all Businesses and Individuals that have Liquidation, Bankrupt, Clearance or any other form of Excess Stock to sell.

We have a core philosophy of solving our clients problems as quickly, effectively and hassle-free as possible. We will clear goods fast and offer you the best price achievable. By providing this rapid and effective service, we allow our customers to focus on their own priorities whilst having the peace of mind to know that their Excess Stock can be handled in a profitable and professional manner.
Request A call Back
Let us call you back at a time convenient for you
FOR STOCK BUYERS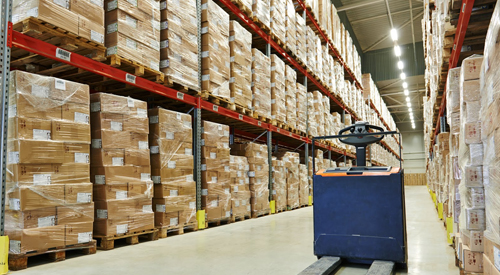 As well as offering the UK's Leading Stock Clearance Solution - we also have a wide range of quality goods available at up to 95% off retail prices.

We can offer continuous volumes of high quality wholesale stock at unbeatable prices. By offering safe payment methods, fast shipping, fuss-free returns and with a constant flow of new business and purchasing opportunities - we can be a valuable supplier for the growth of your business.


You can purchase from us without the need to create an account and with no limitations irrespective of your status. We supply to Businesses, Shops, Wholesalers, Online Sellers, Market Traders, Exporters and Car Booters. We guarantee you a reliable service and a constant flow of excellent goods.
FAQ
Can anyone buy from JPS Trading Services?
Yes we are happy to sell to anyone. We can supply businesses, shops, market traders, internet sellers, ebayers, carbooters, social media sellers, pretty much anybody. From new business starters or people looking to expand their business, we can help.
Do I need to open an account to buy?
No, all you have to do is place items into your basket and complete your purchase.
Many suppliers retail their goods as well as wholesaling - do you?
No. We do not retail our stock and put ourselves into competition with you. We are dedicated to building long-lasting relationships with you and wish for you to be happy buying from us. We do not retail the goods that we sell to you. We do retail some goods but never the same goods as we sell wholesale.
How often does your website get updated?
We're constantly updating and improving the website. The best way to keep up to date on offers is to visit the website dailly or join our mailing list for information on our latest offers. We will send e-mails twice weekly when there is new stock information or price changes.
Is there a minimum order?
No, there is no minimum order level. Goods that are being sold as a joblot can only be purchased in the quantities speicified.
Can I view stock before purchasing?
You are welcome to view stock prior to purchase. Please notify us well in advance to check that it's convenient.
Can I collect my order?
Yes you can come and collect your order, please notify us well in advance to check that its convenient.
I have stock to sell, would you be interested in purchasing it?
Yes, definately. Please either send us an e-mail to info@jpstradingservices.co.uk or call us on 01858-289333. Any information regarding the type of stock, the brand, quantities and pictures would be useful.
Do you offer goods on a sale or return basis?
We do not offer sale or return. Please view our return policy for details.
Do you dropship goods?
We do not dropship goods. We can send joblots or pallets to alternative addresses as long as payment is complete beforehand and there is authorisation from the person who paid for the goods.
Are your branded products authentic?
All products purchased from us are authentic. You receive a full detailed invoice confirming exactly what you have purchased with all our details present for your records.
TERMS AND CONDITIONS
Please ensure that you've read and are in agreement with our Terms and Conditions stated below.
Buying Goods from JPS Trading Services
Please be aware that by buying goods from JPS Trading Services T/A Stock Liquidations, you are in agreement with our terms and conditions. It is important that you read these to ensure you're aware of our sales process.
Download T & C
Selling Goods to JPS Trading Services
Please be aware that by selling goods to JPS Trading Services T/A Stock Liquidations, you are in agreement with our terms and conditions. If you have any issue with this please make us aware of this before any agreement is reached.
Download T & C