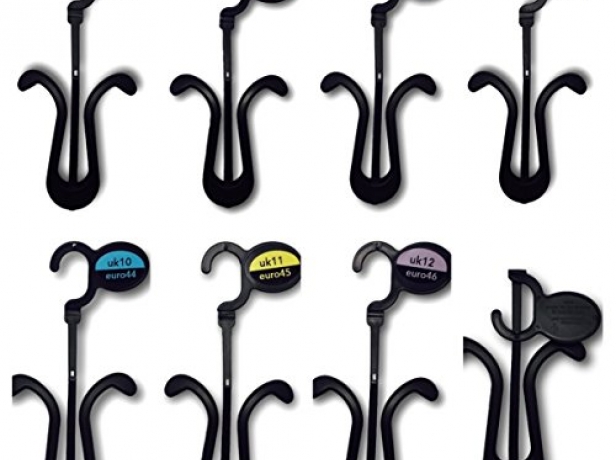 300x Shoe Hanger/Hooks/Clips - inc Delivery
£25 per 300
£25 per joblot
20 Joblots Available
£150 RRP
£150 RRP
Only 12.5% of RRP
300x Shoe Hangers Ideal for Any Shop Display
Can be used as part of a slat wall or on generic hooks
These hooks help to maximise the use of space within your shop
The hooks also feature a clipping system where when they're not being used they can be stored more effectively by essentially reducing their size and decreasing the risk of damage.
The sizes marked on the hangers are stickers, these can be removed if needed.
You will receive Size 6-12, roughly around the following:
UK 6 - x35
UK 7 - x50
UK 8 - x75
UK 9 - x75
UK 11 - x50
UK 12 - x15
(These are rough figures, you will not receive the exact breakdown above)
If you require a specific amount or size breakdown, please send a message as we can cater for your requirements.